Airport Pick-up and Delivery to and from Major Airports around Philadelphia, PA and the Tri-state Area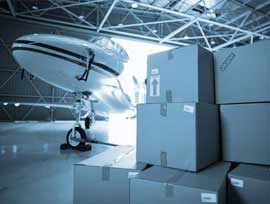 Blue Streak Courier Service is a TSA approved Indirect Air Carrier. We provide pick-ups and deliveries to and from the major airports in the tri state area.
We arrange next flight out service for our clients, who are known shippers, that need their packages delivered same day utilizing commercial airlines. We can also make arrangements for the delivery of items on the receiving end if requested.
Note: If your company and address is not listed in the national TSA Known Shipper Database. Special arrangements have to be made for a site visit before TSA services can begin.